Itinerary
Itinerary
Start tour :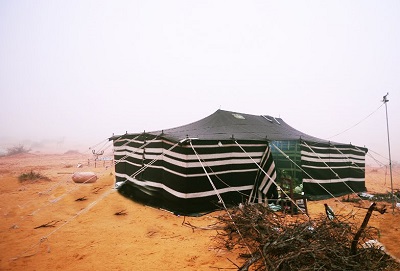 DAY1 Queen Alia International Airport – Hotel in Amman
Arrive Jordan  at Queen Alia International Airport.
The representative will meet and transfer to hotel in Amman city
(No meals will be provided. Depends on the arrival flight, we can provide the lunch and dinner on this day)
DAY2 Amman – Jerash – Ajloun – Madaba
After breakfast, drive to Jerash, the best example of a roman provincial city in the whole Middle East. Visit Oval Plaza, Roman colonnaded street, the Nymphaeum and the Temple of Artemis. Next stop is Ajloun, the great 12th century Isramic castle built around 1184-85 by famous Isramic leader, Salah Al Din. Then, continue to Madaba, The city of Mosaics, and visit St. George church which became world – famous by impressive floor mosaic showing the map of Palestine
Lunch at local restaurant in Jerash or Ajloun
Dinner and overnight at hotel in Madaba city
DAY3 Madaba – Dead Sea
The biking tour will be started from today. You will start from Madaba for about 03 hours down to the Dead sea, the lowest point Earth 400 meters below the sea level. Dead Sea is the considered one of the most spectacular natural and spiritual landscapes in the whole world and the world's richest source of natural salts, hiding wonderful treasures that accumulated throughout thousands of years. You will have leisure time and the chance to float on the salty water.
Lunch at local restaurant in Dead Sea
Dinner and overnight in hotel in Dead Sea enjoy relaxations
DAY4 Dead Sea – Kerak – Dana
You will follow the Kings Road and our coach will take us to Kerak. There, we explore the mighty crusader castle built in the 12th century.. After lunch we continue the biking tour. Our last destination of today is Dana, a village situated in a very attractive nature reserve.
Lunch at local restaurant in Kerak
Dinner and overnight in Dana
DAY5 Dana – Beida (Little Petra)
From Dana, the trail goes easily downhill to Beida, also called "Little Petra". There, you will visit rock tombs, cisterns and frescoes and get the first impression of the unique Nabatean architecture. From Beida, it is not far to Petra
Boxed lunch will be provide
Dinner and Overnight at camp site in Little Petra
DAY6 Beida (Little Petra) – Petra visit – hotel in Petra
After transfer from Beida to Petra, we will get off the bike and explore the antique rock town which is also called Rose Red City of Petra. Petra, the treasure of ancient world, hidden behind and almost impenetrable barrier of rugged mountains, boasting incomparable scenes that make in the most majestic and imposing ancient site will standing nowadays. At the beginning, the trail leads you the Siq, a 1.5km long narrow gorge. Then, you will be at Khazneh, also called treasury. You will enjoy the amazing sight of the unique Nabataean architecture. Then, continue to the valley range to the temple and rock tombs with the unique monumental facades.
Lunch at restaurant in Petra
Dinner and overnight at hotel in Petra Rose city
DAY7 Full day free for leisure
This day, you will break and take your body and feet rest.
Full day free. You can walk around town of Wadi Musa and enjoy Turkish Bath as optional tour.
DAY8 Petra – Wadi Araba
Start biking tour again. You will pass the mountains of Little Petra. The landscape is rocky and the trail leads you constantly down hill.. You will reach the sandy dunes of Wadi Araba desert where our camp will be for the night. Enjoy the silence and unique landscape around the burning campfire with the mountains illuminated deep-red by the setting sun while thousands of stars sparkle in the sky.
Boxed lunch will be provided
Dinner and overnight in Wadi Araba
DAY9 Wadi Araba – Aqaba
You will go south. The half day, you will transfer by coach, the other half surrounded by sandy dunes. In the afternoon, you will reach Aqaba where is Jordan's only seaport and popular as diving and beach resort, located at the Red Sea, framed by rugged mountains. The town is moreover attractive due to its status as special economic zone offering duty free shopping.
Lunch at local restaurant in Aqaba
Dinner and overnight at hotel in Aqaba city
DAY10 Full day free for leisure in Aqaba
You can lay down on the beach and rest your body and can enjoy the optional tour for snorkel in the Red Sea / 4×4 Jeep tour in Wadi Rum
Lunch will be arranged by yourself
Dinner and overnight at hotel in Aaqba city
DAY11 Aqaba – QAIA
After having breakfast, you will transfer to Queen Alia International Airport to say farewell and board the international flight
End tour
** OPTIONAL TOUR **
Turkish bath in Wadi Musa on Day7
4×4 Jeep tour in Wadi Rum on Day10
Snorkel in Aqaba on Day10
Jordan is a fascinating country filled with history rugged topography and natural beauty, best explored on bike. Our biking tours combine the excitement and adventure of off-road biking while exploring Jordan, its culture, heritage and landscape.