Itinerary
Itinerary
Start tour :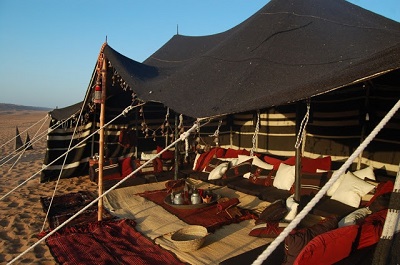 DAY 1 Arrival at QAIA – Jerash – Ajloun – Amman
Arrive  jordan ,to Queen Alia International Airport
The representative will meet and assist you through the customs and immigration procedures. Then, drive to Jerash, the best example of a Roman provincial city in the whole Middle East. Visit Oval Plaza, Roman colonnaded street, the Nymphaeum and the Temple of Artemis. Next stop is Ajloun the great 12th century Isramic castle built around 1184 – 85 by famous Islamic leader
Salah Al Din.
Lunch at local restaurant in Jerash or Ajloun
Dinner and overnight in Amman
DAY 2 Amman – King's way (Madaba – Mt.Nebo- Kerak)- Little Petra
after Breakfast at the hotel,  start drive for a tip south from Amman along the 500 year old King's Highway is one of the most memorable journey in the Holy Land, passing through a string of ancient sites. The fist city you come upon is Madaba, "The city of Mosaics" Drive along the same route prophet Moses was forbidden to travel on by the Kings of Edom, and picture yourself standing where Moses was laid to rest, and where the Pope John Paul II tread on his first pilgrimage of the millennium. One of the most revered holy sites of Jordan, located 10km west of the Roman Byzantine town of Madaba, for this is where Moses was buried. Continue to visit the magnificent Crusader fortress of Kerek, the castle in itself is more imposing than beautiful, through it is all the more impressive as an example of the Crusader's architectural military genius. Transfer to Petra "the legacy of Nabataeans"
Lunch at local restaurant in Madaba
Dinner and overnight in Little Petra camp site
DAY 3 Petra visit
after Breakfast at the camp, Drive  to the Rose Red City of Petra the treasure of ancient world, hidden behind and almost impenetrable barrier of rugged mountains, boasting incomparable scenes that make in the most majestic and imposing ancient site still standing nowadays. It has been said ' Perhaps there is nothing in the world that resembles it" , actually, for sure, there is nothing in the world that resembles it. The rock-carved rose –red city of Petra is full of mysterious charm, it was "designed to strike wonder into all who entered it.
Lunch at restaurant in Petra
Dinner and overnight at hotel in Petra Rose city
DAY 4 Petra – Aqaba – Wadi Rum
after Breakfast at camp site, transfer to Aqaba to have lunch and short sightseeing in Aqaba. Then, drive to Wadi Rum, a journey to another world. A vast, silent place , timeless and starkly beautiful. Wadi Rum is the one of the Jordan's main tourist attractions being the most stunning deserts cape in the World, Jeep ride by 4×4 jeeps for 1.5hours inside this magnificent desert and will view the most beautiful sunset. Then, move to the Bedouin life style camp site inside the desert.
Lunch at Aqaba city
Dinner and overnight at camp site in Wadi Rum
DAY 5 Wadi Rum – Dead Sea – Amman
Breakfast at camp site, transfer to Dead Sea where is considered one of the most spectacular natural and spiritual landscapes in the whole world. It is the lowest body of water on earth, the lowest point on earth and the world's richest source of natural salts, hiding wonderful treasures that accumulated throughtout thousands of years. You will have leisure time and the chance to float on the water. Then, transfer to hotel in Amman.
Lunch at local restaurant in Dead Sea
Dinner and overnight in Hotel in Amman city
DAY 6 Hotel in Amman – QAIA
After having breakfast, transfer to Queen Alia International airport to say farewell and board the international flight.
End tour
After enjoy the amazing landscapes, cultures, religious and historical architectures in Jordan, you will enjoy the true Bedouin hospitality at Bedouin camp in Little Petra and Wadi Rum where can be relaxed with traditional Bedouin food and music. You will sleep under the majestic stars which will be unforgettable experience in your life.