Itinerary
Itinerary
Start tour :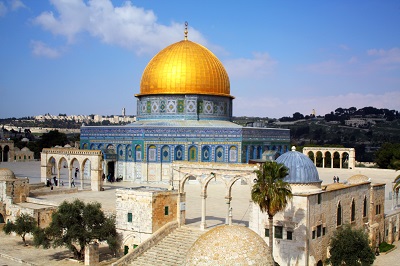 Arrival at  Allenby Bridge, meet and assist. This oneR08;day tour visits some of the most special sites in both of the city of Jerusalem and Bethlehem.
We will Drive to Bethlehem, the birth place of Jesus Christ. Here we visit the Church of the
Nativity, including the church of Milk Grotto of the Mangery. This church is the oldest church
in the world, which has never been destroyed.
After Driving to the old City of Jerusalem, we will go through the Arab Market ("Suq") to the
"Via Dolorosa", Jesus' "Way of Suffering", which leads us to The Church of the Holy
Sepulcure, where according to the Christian tradition Jesus was crucified and buried.
After that we will visit the Wailing Wall, which represents the last remnants of the Jewish
Temple, destroyed by the Romans. If open to visitors, we ascend to the Temple Mount,
where we can look at the famous Dome of the Rock.
Of course we could not forget to visit Mount of Olives, we will travel along the kirdon
valley to view the Garden of Gethsemane and the City Walls. By a nice panoramic overview
of the new and old city of Jerusalem.
After we finish,  Drive  back to  Allenby bridge
End tour
 This one-day tour visits some of the most special sites in both of the city of Jerusalem and Bethlehem