Itinerary
Itinerary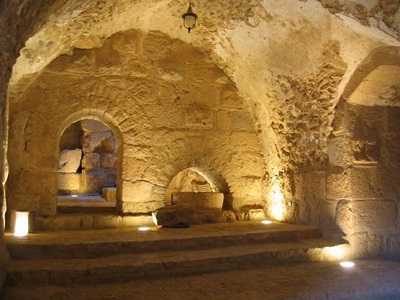 Day 1  Arrival at Queen Alia International  Airport
Start tour :
Arrival Jordan ,to Amman Airport and meet for assistance and transfer to hotel. Overnight in Amman.
Day 2  Amman City Tour –  Kahf Al Raqim
We start the morning with a visit of the Citadel in Amman with remains from the Roman to the Islamic period as well as the Archaeological Museum. We proceed in downtown, the oldest part of Amman to Al Husseini Mosque, built on remains of a mosque in 640 AD by caliph Umar bin Al Khattab. You have time to stroll visa the Souq before we continue to the tomb of the venerable companion Abdul Rahman bin Awf Al Zuhri, one of the 'Blessed Ten'. Then transfer to your hotel to check-in. We end the day at Kahf Al Raqim, the Cave of the Seven Sleepers, with a mosque fitting the description of the Holy Quran. Return to Amman city  for overnight.
Day 3  Amman –  Jordan Valley –  Amman
After breakfast we  start drive to Wadi Shuayb, near Salt, to the Shrine of Prophet Shuayb. From here we head to the Jordan Valley, to the tomb of Abu Ubaida Amer bin Al-Jarrah, a relative of Prophet Mohammad, sommander of the Northern Muslim Army, and one of the Blessed Ten, to whom Mohammad promised paradise. We visit moreover the tomb of Moath bin Jabal, who compiled the Holy Quran during the life of Prophet Mohammad, and the tomb of Dear bin Al Azwar. Return to Amman for overnight.
Day 4   Amman  –  Kerak  –  Petra
In the morning we drive southwards to Kerak, visit here the famous castle, and go on to the site of the Battle of Mutah in 629 AD. Here we find the tombs of the venerable companion Zaid bin Harithah, who led the army during the battle of Mutah and died, the tomb of Ja'far bin Abi Talib and Abdullah bin Ruwahah and then transfer to Petra for overnight
Day 5  Petra visit – Amman
We will begin with a short horse ride down to the Siq. Here we will walk through the winding narrow canyon until the breathtaking Treasury appears before us. We will visit the theater, royal tombs and the street of facades, then you will have the remainder of the day to wander on your own– there are over 800 individual monuments. On the way back we can stop to browse for souvenirs in the many colorful bazaars. Late in the evening, we drive via the desert highway back to Amman for overnight.
Day 6 – Departure from Amman
after Breakfast, check out and as per your flight time transfer to Amman International Airport
End tour
As the gateway for the expansion of Islam from the Arabian Peninsula to the rest of the world, Jordan also has sites of many critical events and tombs of the early commanders of the faithful and in this tour, you will follow the road of Islam.