Itinerary
Itinerary
Start tour :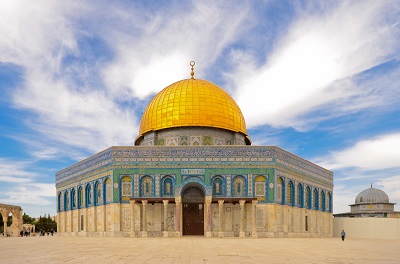 Day 1:  Meet with driver at hotel in Amman city  or Dead Sea and then, transfer to Jordan / Israel border (Allenby bridge or Sheikh Hussein Bridge)
Immigration procedure will be done by guests only
Meet with Our day begins with a dramatic panoramic overview of the new and old city of Jerusalem from the Mount of Olives, including the Temple Mount Esplanade of the old city.
From the Mount of Olives we travel along the Kidron Valley to view the Garden of Gethsemane and the City Walls with Church of all nations;
We enter the Old City via the Armenian Quarter and visit the Wailing Wall. Walking through
Jerusalem's Old we head out to Bethlehem, driving via the Nativity Circle. In Bethlehem, we visit the cave where Jesus was born as well as the special Manger Square, which holds the Church of the Nativity, possibly the world's oldest existing church. Then Drive to Jerusalem to Check in. Overnight in Jerusalem city
Day 2: We head north towards the city of Nazareth – hometown for Jesus and one of the most sacred Christian places. Here stands the Church of the Annunciation, in the lower level of which is contained the Grotto of the Annunciation, believed by Catholics to be the remains of Mary's childhood home and the spot where Angel Gabriel announced to Mary that she is carrying the Son of God.
We drive through Cana of Galilee and follow the trail of miracles to Tabgha, where stands the Church of the Loaves and Fish, on the site of the Miracle, on the northern shore of the Sea of Galilee.
After we finish, Drive  back to Sheikh Hussein Bridge or Allenby Bridge.
End tour
Visiting the holy lands; Jerusalem (Holy city of 3 homothetic religions)  , Bethlehem (Palestine city and famous city for the birthplace of Messiah, Jesus Christ )and Nazareth (the cradle of Christianity) during 1 night / 2days.